Online Exhibition
Vietnam Posts and Telecommunications Group (VNPT).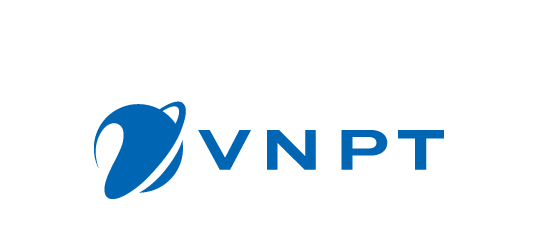 Company Name

Vietnam Posts and Telecommunications Group (VNPT).

Country

Vietnam
Website
https://vnpt.com.vn/
Major Exhibit Items
– Telecommunications products and services, information technology and multimedia communication;

– Surveying, consulting, designing, installing, exploiting, maintaining, repairing and leasing telecommunications and information technology works;

– Research, develop, manufacture and manufacture telecommunications and information technology equipment and products;

– Trading and distributing telecommunications equipment and information technology products;

– Advertising services, market research, organizing conferences, seminars and exhibitions related to the field of telecommunications and information technology;

– Real estate business, office leasing;

– Financial services in the field of telecommunications, information technology and multimedia communication.

Company introduction
With the contributions and achievements achieved in the cause of building socialism and defending the Fatherland, VNPT was honored to be awarded the title of Labor Hero in the period of 1999 – 2009 by the President of the State on 22/02. December 2009.

– VNPT is both the first service provider to lay the foundation for the development of Vietnam's Post and Telecommunications industry, and a corporation that plays a key role in making Vietnam one of the 10 countries with The fastest growing rate of Post and Telecommunication in the world.

– In January 2006, VNPT officially became the Vietnam Posts and Telecommunications Group, replacing the old corporation model according to the Prime Minister's Decision No. 06/2006/QD-TTg, with a development strategy following the model of Vietnam's key economic group, doing business in multiple industries, fields, and ownership, in which Posts – Telecommunications – IT is the core.

– On June 24, 2010, the parent company – Vietnam Posts and Telecommunications Group transformed its operation into a one-member limited liability company owned by the State under Decision No. 955/QD. – TTg of the Prime Minister.

– According to Decision No. 888/QD-TTg dated June 10, 2014 of the Prime Minister, VNPT has restructured the organization. After restructuring the business, now with nearly 40,000 employees, advanced telecommunications technology infrastructure, service network covering all 63 provinces and cities across the country, VNPT is proud to be a supplier 1 postal and telecommunications service in Vietnam, serving about 30 million mobile subscribers, nearly 10 million landline phone subscribers and tens of millions of Internet users.
Inquiry Mail
To

2U Social Cooperative

Inquiry

For Example
ㆍCompany Introduction
ㆍFill out requests
  Ex) Product inquiry, Order quantity, Biz-Matching request, MOQ delivery lead time, etc.

Attachment