Online Exhibition
BROWAN COMMUNICATIONS INC.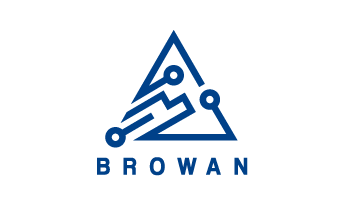 Company Name

BROWAN COMMUNICATIONS INC.

Country

TAIWAN

CEO

Henry Huang
Website
https://www.browan.com/#/
Major Exhibit Items
IoT & WiFi Products
Company Introduction
BROWAN COMMUNICATIONS is a professional wireless equipment company founded in 2002. The company is one of the Gemtek Group's companies that is focusing in leveraging the wireless technology Know-How accumulated over the years to address the emerging businesses of the Internet of Things.
BROWAN, focuses on the integration of wireless technology such as WiFi, BLE, LTE and LoRa to customize products for different multitude of customers in the vertical applications of IoT. Headquartered in Taiwan, BROWAN's innovative solutions combine proven, mature carrier/enterprise application integration technologies that are constructed upon a service-oriented and event-driven architecture
BROWAN value proposition is to serve the IoT market from customized design services, consultative engineering and the commercialization of the products, to support our customers in applying our products to their IoT business plan and resulting to a sustainable and successful IoT network services.
Inquiry Mail
To

2U Social Cooperative

Inquiry

For Example
ㆍCompany Introduction
ㆍFill out requests
  Ex) Product inquiry, Order quantity, Biz-Matching request, MOQ delivery lead time, etc.

Attachment