Online Exhibition
SHENZHEN DEMINGXIN SEMICONDUCTOR CO., LTD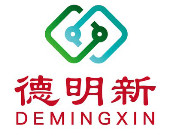 Company Name

SHENZHEN DEMINGXIN SEMICONDUCTOR CO., LTD

Country

CHINA

CEO

Tony Wu
Website
www.dmxsemi.com
Major Exhibit Items
1. Color-changing LED

2. Indicator light

3. Lighting source

4. Christmas lights

5. Infrared+IC control board

6. Glass screen

Company Introduction
1. 幻彩LED (Color-changing LED) Color-changing LED, also known as RGB LED, is a type of light that can display multiple colors and gradients. It is a popular lighting choice for indoor and outdoor environments and can create stunning lighting effects. With color-changing LEDs, you can adjust the light color and brightness according to your mood and needs, creating a unique atmosphere.

2. 指示灯 (Indicator light) Indicator light is a small light that is often used to indicate the status of a device or system. It provides important information to users, such as power on/off, charging status, Wi-Fi connection status, etc. Indicator lights typically have different colors and blinking modes to help users better understand the information.

3. 照明光源 (Lighting source) Lighting source is a device that provides light to illuminate spaces or objects. It can be used for home, commercial, and industrial applications, providing various lighting effects and brightness levels. Modern lighting sources typically use LED technology, which has advantages such as energy efficiency and long lifespan.

4. 圣诞灯 (Christmas lights) Christmas lights are a type of light used to decorate Christmas trees and other holiday decorations. They are usually small LED or light bulbs that come in various colors and shapes, such as stars, snowflakes, etc. Christmas lights play a crucial role in creating a festive atmosphere and are a must-have decoration during the Christmas season.

5. 红外+IC类 控制板 (Infrared+IC control board) Infrared+IC control board is an electronic controller used to control various electrical appliances and devices. It uses infrared and IC technology to control the operation and function of the devices via a wireless remote control or other devices. This type of control board is widely used in home and industrial automation systems, improving production efficiency and convenience.

6. 玻璃屏 (Glass screen) Glass screen is a high-quality flat display used in electronic devices and televisions. It has high definition, brightness, and color saturation, providing excellent visual effects. Glass screens typically use liquid crystal display (LCD) technology and are essential components of modern electronic devices.
Inquiry Mail
To

2U Social Cooperative

Inquiry

For Example
ㆍCompany Introduction
ㆍFill out requests
  Ex) Product inquiry, Order quantity, Biz-Matching request, MOQ delivery lead time, etc.

Attachment